Michael Grunwald
Counsellor & Psychologist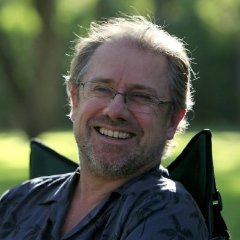 Life is a constant work in progress - and sometimes we just need a little outside help. This may be to manage transitions, get things back on track after major or minor disruptions to our 'normal' life or find our way back out of a meaningless, anxious or conflictual cul-de-sac. On the other hand, you might feel like your life has never been 'normal' and are seeking a longer term solution.
If you feel you require additional or another kind of support than you are currently receiving from your friends, family or workplace (or YouTube), please call me (0414 400 508) to briefly tell me about your situation and discuss the various options for an initial consultation. There are also over 40 videos on a range of Psychology/Counselling topics - maybe you will find one or a number that particularly interest you to kick off our conversation.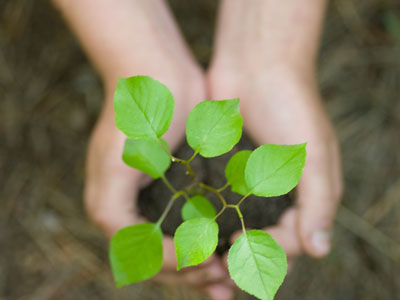 COVID-19 Update-Current at February 2021
I am pleased to say that I am seeing existing and new clients in person in our large refurbished (and thoroughly sanitised) counselling rooms at 125 St Johns Road, Glebe. In addition, ALL clients are now eligible to speak to their GP about accessing 20 Medicare-rebated face-to-face sessions in a calendar year (in blocks of 6 + 4 + 10) until 30 June 2022 as a result of the 2020 federal budget.
Telecounselling / Telehealth
However, if you do not wish (or are unable) to come in to our premises, you are now entitled to take part in online video and/or telephone counselling under Medicare if you have a new or existing Mental Health Plan/referral from your GP for focussed psychological services. Telecounselling sessions are billed in a similar manner to face-to-face sessions, i.e. a gap payment applies if you previously made this so-called 'co-payment' at the counselling centre. If you have a new referral, you or your doctor can email it to me (michael@work-in-progress.net.au) if you are not coming to our counselling centre in Glebe.
My preference for telecounselling is to use Zoom teleconferencing software, so in terms of technology you need a relatively new smart phone or a tablet/laptop/PC. You also need to find a (semi) private space where we are able to have a confidential counselling session and access to a fast internet network is ideal. To maintain privacy, confidentiality and security it is also important that neither party use the chat or record functions as this stored data could then potentially be accessible to others.
To start a session I will email you a link that you can click to 'join' the counselling session online. When you 'join' this private counselling session your device will automatically download the required app to your device. This download only needs to be done once.
If you do not have a referral from a GP (together with a MHP) and/or wish to claim from your private health fund, then I will need your credit card details in advance in order to process payment for the session - I can then email you a receipt for presentation to your health fund if required.
Pricing for 2021
Full fee for a non-rebated 60-minute session is $150.
Bulk billing (i.e. no out of pocket expenses)
for students, pensioners and longterm unemployed with a Mental Health Plan from a GP
A co-payment (AKA gap) for other clients in 2021 with a Mental Health Plan / GP referral is $62.55
Please note: If billing involves a co-payment you will be charged/debited the full fee before receiving the Medicare rebate electronically if you are registered with Medicare. In other cases you will be issued with a receipt for presentation to Medicare.

Please call or text me if you would like to clarify your situation and/or make an appointment (Mob 0414 400 508).
Regards and best wishes - Michael
PS Click this link to see my Recommended reading list
Things to make you feel good!
Note: You may need to turn your mobile device to landscape view!
If you are interested in learning about how these toddlers are improving their mental and physical wellbeing, please watch this interview with Dr Stephen Porges on Polyvagal Theory and Dr Kelly McGonigal's TED Talk on the role of Oxytocin in stress relief.
About me
I am a Registered General Psychologist (AHPRA Reg. No.PSY0001070032) and accredited Counsellor based at Therapeutic Axis on St Johns Road (opposite Glebe Town Hall) in Sydney's Inner West. If you find it difficult to come to Glebe, I may also be able to visit your home, residential facility or workplace. Naturally, telecounselling is also available. Please go to my "About me" page to learn about my counselling training and areas of expertise.
Article from The Conversation: How to choose the right Pschologist for you
Medicare and other subsidised services
Ask your General Practitioner about a referral as part of an official Mental Health Plan - you may be entitled to up to 10 counselling sessions free of charge per calendar year under Medicare (Better Access to Mental Health Care initiative). I offer gap-free (bulk-billed) counselling services under Medicare to students, pensioners and the unemployed. If you do not fit into one of these categories, then my gap is currently $40. Private patients can also ask their health fund about their rebate policy for approved psychological services.
What mental health problems can be treated under the Better Access initiative?
'Mental disorder' is a term used to describe a range of clinically diagnosable disorders that significantly impact on a person's emotions, thoughts, social skills and decision-making. The Better Access initiative covers people with mental disorders arising from:
Note: Click each point to access further information
Types of therapy (Modalities)
For an overview and explanation of many different therapy approachs, pleasesee video above or click HERE
Other areas of counselling interest
Support organisations
Training organisations/providers